The second highest vocal range in the world of music is called alto, and alto is also considered the lowest female song when singing opera and classical music.
The range of an alto is below soprano, but it lies above the bass and tenor range. This is why people consider the alto and soprano female singers as the best for a duet performance.
Alto songs karaoke is what this post will talk to you about, but there are other things you could learn from this post.
A woman singing high soprano notes and another woman singing low notes perfectly harmonize with a contemporary duet singing performance.
You might be confused by the word alto if you are new to music and probably hearing it for the first time. Now that we have mentioned alto, let us shed more light on what alto means.
Read This Post – How To Clear Your Sinuses For Singing
What Does Alto Mean
Alto is used in vocal music to refer to the register, which is close between the middle C and F and the 2nd D above.
It is considered the second-highest voice when talking about 4-part vocals, but most people before thought that alto was used to describe the male voice.
The male voice was once the highest, and it was used in singing the falsetto, and it will sound interesting to know that alto signifies High.
In Latin, it is referred to as Altus, which is considered the second-highest voice when talking about a contrapuntal music texture. You can also apply it in the associated vocal range.
It is commonly present in choral music, and in only a few cases would you say the alto implies the highest male voice when considering solo music. In other cases, alto is related to contralto, considered the least familiar female voice.
The interesting aspect of the alto is it doesn't just apply to humans alone, but it also applies to instruments. You can use alto in referring to the vocal range of alto flute and alto trombone.
The alto flute and alto trombone represent the highest and lowest forms of instruments. One fact about alto music is its unique characteristics, which you can easily pick out from anyone who sings the alto perfectly.
An Alto Singer's Vocal Characteristics
Commonly used in music, alto implies a voice that typically sings its part. However, this might not be true, and it will be helpful for you to know that there are three other voices in music if you are still learning about music.
These other three standard voices include the tenor, bass, and soprano voice. The bass voice is used in describing the homophonic or polyphonic sound texture instead of describing a solo voice type.
When it comes to learning how to sing the alto, there are a few steps that you should consider.
These steps will make your learning process less difficult and simplified, so check out these steps below if you are keen on learning how to sing using alto.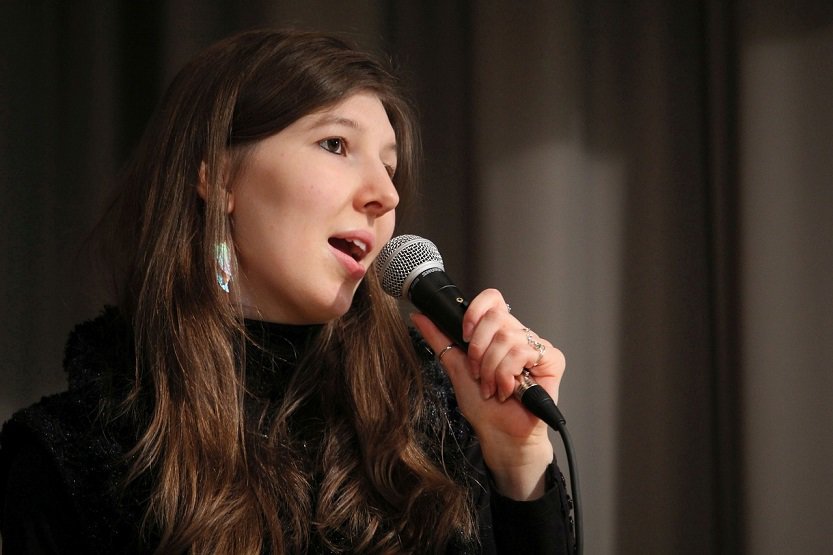 Learn How To Sing Alto
If you are a beginner, one tip we want to leave you with is to learn alto using simple and easy songs, and you can decide to practice using harder songs when you start noticing progress while singing alto with simple songs.
Check out the steps to follow below;
1. Go for a suitable and easy instrument, and the best instrument to use is the piano.
2. Perform a vocal test so you can tell if you can finish off all your notes and ranges comfortably
3. Develop the habit of reading musical notes as it is fundamental to your learning process. This process makes it easy for you to build and take in any style of music, no matter how difficult it is, and you can improve your alto singing ability when you read musical notes.
4. Singing in the alto range requires you to lower your larynx while singing. Therefore, you need to get familiar with this step if you want to sing in the alto range.
5. Finally, it would help if you considered joining a vocal group
Being prepared is key when you want to join in a karaoke song, and you need to have great signing and showmanship skills if you want to sing alto karaoke.
Knowing your strengths and how to use them is very important, but one piece of advice we want you to have is that not all alto karaoke depends on who was able to sing at the highest note. We will show you alto karaoke sings you can sing comfortably in the next few lines.
Interesting Post – Cool Way To Store Records
Best Alto Karaoke Songs
TLC – No Scrubs
So many years after the release of this song, no one has been able to replicate the same attitude that was performed in this song. Yet, it remains an anthem in modern-day music, and so many people have been able to relate to its lyrics over the years.
The good thing about this song is that it is fun to sing, and all it requires you to do is bring out your vocal range regardless of your vocal range.
4 Non-Blondes – What's Up
There are so many people with the idea that this song lies in the higher pitches of music, but it will be surprised when you realize that it lies not in high pitch but low contralto.
This is so many people's favorite karaoke song, and its cathartic chorus makes it very easy to sing. Its chorus can get everyone riled up in a blink of an eye.
Amy Winehouse – Valerie
Valerie remains one of the most popular covers done by Amy Winehouse, and there are so many reasons you will enjoy singing this song during a karaoke session.
This song keeps telling us about Amy Winehouse's jazz signature music, but it has some elements of swing inside of it that make people want to get on their feet and move their body to its tune.
Adele – Something Like You
This is an award-winning song that topped the charts for a long while, and trust me when I say it is a part of everyone's break-up list of songs.
The singer Adele revealed that her heartbreak inspired the song, which explains why there was so much emotion in the song.
She also disclosed that writing and releasing the song made her feel okay, and it is still one of the best songs you can sing during a karaoke session. It's every beginner's choice.
Tracy Chapman – Baby Can I Hold You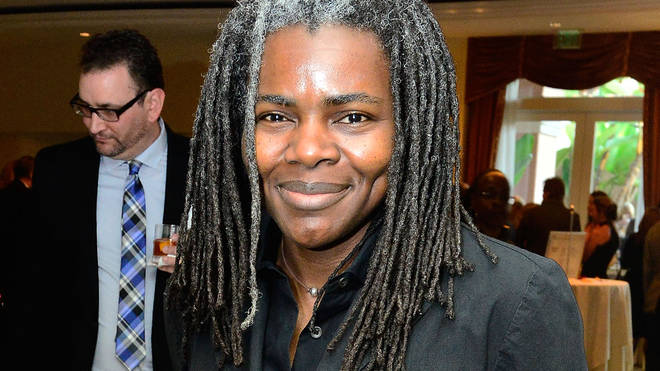 Tracy Chapman revealed most of her romantic side in this amazing song, and this is one of the few songs with zero complicated lyrics and a sweet melody.
The upfronts of this song have made it outstanding over the years, and the fact that this song shares some heartbreaking honest lines that might probably get you to tears. This also makes it a good alto karaoke choice of song.
Rounding It Up
A fact about alto singers is they are constantly singing songs that will add to their already long list of amazing songs, and the alto vocal range is one that you will never get tired of listening to. This is why so many alto singers are excelling today.
Alto singers have a diverse voice that makes it easy for them to sing across so many musical genres, but being able to sing any music genre requires a good amount of practice.
Remember that you need to practice to be very good at what you do, so do not sing alto to come easy simply. We hope this list we have provided inspires you to sing more in the alto vocal range, but never forget to stop practicing.