Which DAW should i use? Which DAW is the best for any beginner right there? Which DAW has the best audio ability? These are questions you will get from any producer who is more like a beginner, and this question has led to several comparisons between the Logic Pro Vs FL Studio DAWs.
There are several ongoing debates on which of the pair is far better than the other, but the decision you make is going to rely extensively on your own choice at the end of the day. What you need to know about the Logic Pro and the FL studio is they are both interesting and amazing workstations any producer can easily work with.
Logic Pro Vs FL Studio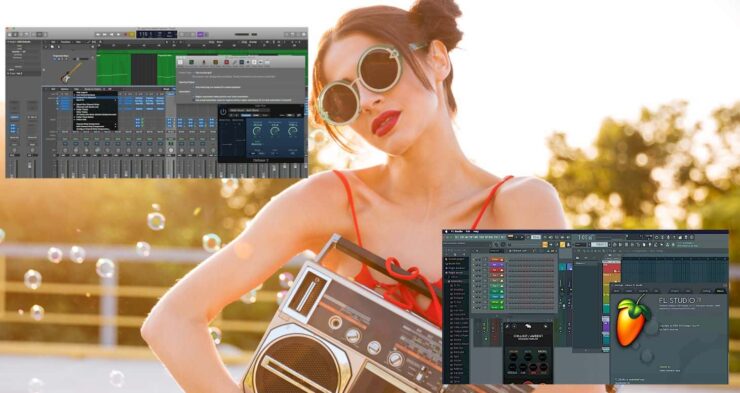 Trust me when i say these workstations are very capable and powerful, and they come packed with numerous features that makes them very easy to work with. One of the significant difference between both workstations is the fact that the Logic Pro works more on Mac computers, while the FL Studio works more on PC.
However, Mac users can now work with the Studio FL 20 version, but before you go ahead to draw comparisons about this two powerful workstations, you have a very solid knowledge or understanding about the both of them. Doing this will make it very easy to understand them both in order to make a very good choice for yourself.
What Is Logic Pro
This workstation is Apple's first entry into the digital workstation space, and producers can make extraordinary music with this workstation based on the fact that it is easy to work with and comes packed with numerous features. Its current version is the Logic Pro X, and below is a list of some of the features that it comes with;
Remix FX
Live Sequencer
Live Loops
Logic Remote
Sound Library
Effects
The good thing about the Logic Pro X is it enables you work with so many instruments, samples, and effects which makes making music super simple, and this is what makes it unique in its own way. It also boasts of having easy to use plugins, and you will not find adding sounds difficult in any way.
There are several things that will leave you impressed about the Logic Pro X, and there are so many producers that believe it is the easiest workstation if you want to compose, manipulate, record, and do anything pertaining to music. The range of features, tools, and several things you can use in making music is simply amazing.
We are not joking when we said you can do anything on this workstation, and you will find it easy to create MIDI tracks on this workstation. However, its downsides are having small faders, and being available only on Mac computers.
Read This – What Does Music Mean In Our Life
What Is The FL Studio
This will be the best choice for anyone that will love to make electronic music, and it has greatly improved from being just a loop sequencer to a digital workstation. There are several things that makes the FL Studio amazing, and we are talking about having a wide range of effects and features, being super easy to use, and having a vector-based interface.
Just like we stated some of the amazing features the Logic Pro came with, let us also show you the features you would work with when you opt to make use of the FL Studio digital workstation.
Instruments and Effects
Mixer
Continuous Development
Piano Roll
Playlist and Browser
Those are some of the amazing features you will be open to when you decide to work with the FL Studio digital workstation, and making music on this workstation comes with no stress of any sort since these features have been made very easy to use and understand. There are so many things a producer is going to like about the FL Studio.
Wanting to create a killer beat? There is no arguments about going for the FL Studio, and every producer knows this for a fact. Making use of the FL Studio opens you to a service of lifetime upgrades, and you might be wondering what this truly means. This means you will always have the latest features at your palms when making music.
It also boasts of having regular updates that makes creating music easy on a daily basis, and these upgrades are always released every two to four years. You see, you are constantly improving all your ways of making music when you opt for the FL Studio digital workstation.
Even though we have mentioned how good the Studio FL digital workstation is, you should also know that it is far from perfection. This tells you that it has some flaws of its own, and we are talking about flaws like not having all the required tools you will need when making electronic dance music and beats.
The Studio FL is also very expensive, and its user interface can easily get cluttered. These are some of the complains producers have about the Studio FL digital workstation, but it is a very good workstation asides all of these.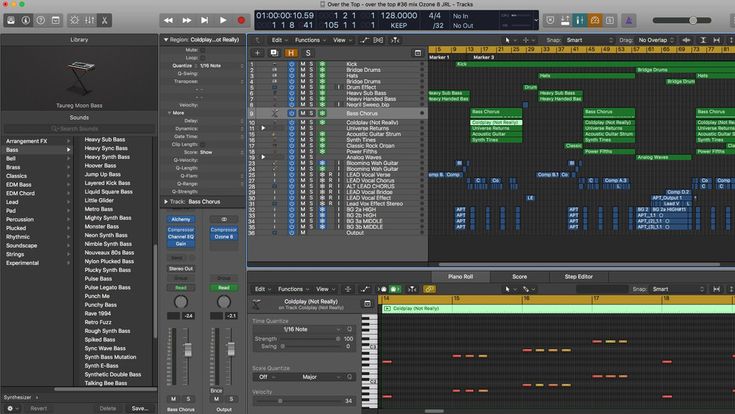 Considering all we have said, the two digital workstations are the best at what they do, and you must have seen that from all we have said so far. but there are several categories where these digital workstations differ. We are talking about categories like;
Working platform where Studio FL is for PC users alone, and Logic Pro which is for Mac users alone
Pricing where Studio FL has four different price point flavor, and Logic Pro sticks to just one price point
Maximum Number of Tracks where Logic Pro X offers 2000 tracks, and Studio FL offers 125 to 500 tracks
32-bit processing
Upgrades
What we just mentioned up there are the areas where these digital workstations differ from one another, and these are the categories you should carefully look at when you want to make up your mind between these workstations.
When talking about these digital audio workstations, you should also pay attention to questions people ask about them. Let's take a look at some of these questions below;
Check This Out – How Can I Learn How To Sing Like A Pro
Frequently Asked Questions
What Is A DAW?
Digital Audio Workstations when pronounced in full are software a producer can use in making good music, and it is very vital that you make use of a DAW witth several abilities considering the fact that it is going to save you lots of time, money, and effort. You can find free DAWs on the market, but some of the best can cost a thousand dollars.
How Do You Learn Any DAW?
If you want to learn how to work with any DAW, the best you can do is to get it and start making music. You can start out by starting small, before proceeding to try out all of the amazing features it comes with. It is also very crucial that you click on all buttons to know what their functions are.
Final Take
Just like we mentioned at the beginning of this post, whatever choice you make between the Logic Pro and the Studio FL comes down to your own choice or preference. We hope that all we have said about these two digital workstations will help you make a well informed decision, and tell us about your thoughts in the comment section.