Speaking about brands that have been doing exceedingly well when it comes to making high quality, powerful, and reliable mixers, the Midas brand is one that has been maintaining that high quality trademark over the years. Most of the mixers designed by the Midas company are mixers that you can easily find in professional studios, and we have brought you the Midas M32R review so we can tell you all you need to know about this premium quality mixer.
This is the right page for you to be on if you want to learn more about this mixer, and it has proved to be the right solution for anyone that wants to work in a recording session or live environment. If you are new to mixers or you have no idea what the Midas M32R mixer is all about, you must be keen on grabbing all you can find about this equipment. Luckily for you, that is what we are here to talk about today.
The Midas M32R mixer is designed as a digital audio mixer that comes with about sixteen microphone preamps, forty input channels, and a total of twenty five buses. This mixer is described as a professional grade mixer, and this explains why it is perfect for use in several instances or cases. Due to its unique features, build, and quality, it can be used in churches, home studios, recording studios, and medium sized venues.
Back in 2016, the first Midas M32R mixer was designed and introduced to the market. This equipment might not have gotten several revisions since its first introduction to the market, but what people find surprising is the fact that its firmware has witnessed some updates over the years. However, these updates we just mentioned might not include the addition of too many exciting features, but what it contains are minor updates.
These minor updates are related to the setting and interface of the software and component app, and one question that is constantly being asked about the Midas M32R mixer is who and who should be allowed to work with this equipment? Who is this equipment designed for? These are questions we commonly get regarding the Midas M32R mixer, and we will be bringing you the answer to this question in the next line.
Who Can Work With The Midas M32R Mixer?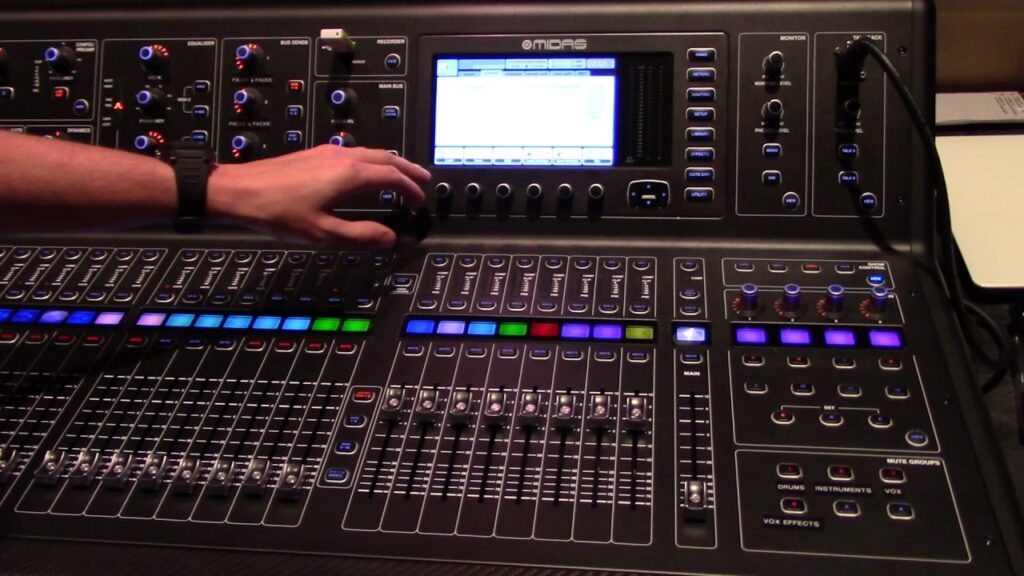 This mixer is one that boasts of having a versatile digital mixing design that makes it ideal or perfect for a host of functions. All types of musicians can tap from the advantages that comes with working with this mixer, and it doesn't matter if you are a professional or an amateur. It boasts of having an internal structure that makes it perfect for studio recording and live events, but this device is considered to be an expandable device.
When we say it is expandable, it means that it can work perfectly well in large churches as well as a venue with greater range. Interestingly, this equipment is said to cost about two thousand dollars, and no one can say it is either expensive or cheap. Amateurs might consider it as a very expensive tool to work with, but it is considered as an affordable tool when used by medium sized events and churches.
Check This Out – How To Reset Bose Headphones
Midas M32R Review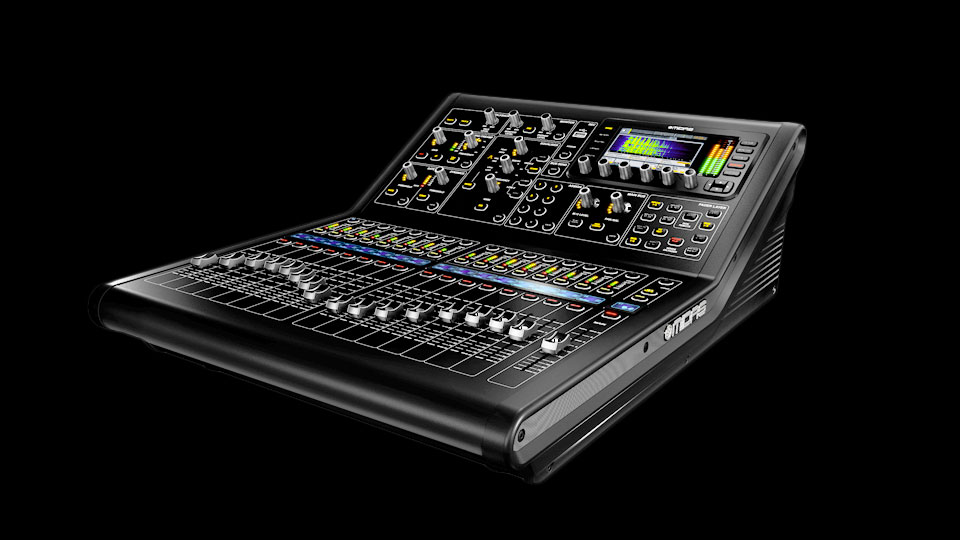 Familiarizing yourself with the controls the Midas M32R mixer comes with can prove to be a little bit difficult for beginners and amateurs, and trust this post when it tells you that all of the inputs, faders, and variety of buttons this mixer comes with can get overwhelming for every beginner out there. It even becomes more difficult when you have not worked with a similar type of equipment before, but trust it to provide you with topnotch sounds as described.
One point we want to stress about the Midas M32R mixer is it doesn't come with accessories. What you get after unpacking the box is a power cable and a mixing console, but it doesn't come with instrument cables or microphone. What it comes with are rack rails that makes it possible for you to mount this mixer on a standard audio rack, and another thing you should know is this mixer has a very heavy console.
Lifting this mixer requires a little bit of caution from you as you might require to bend your knees as it weighs just over 40 pounds. Taking a look at what we have said so far about this mixer into consideration, we are yet to tell you what its benefits or advantages are. I am sure you are keen on finding that out, so here are the advantages that comes with working with the Midas M32R mixer.
Advantages Of Using The Midas M32R Mixer
The Behringer X32 mixer is the closest product you can say works or functions like the Midas M32R mixer, and discussing one of this product without the other coming into the picture can be a bit difficult to do. They both come with sixteen microphone preamps and forty input channels, and you can switch to the Behringer X32 option if the Midas M32R option is overwhelming for you.
The Behring X32 mixer might cost half the price you will pay for the Midas M32R mixer, but the Midas M32R mixer outweights the Behringer X32 mixer in terms of fader controls, equalizer settings, and having a good number of digital effects.
Read This Post – History Of Percussion Instruments
Wrapping It Up
Another question that most people ask about the Midas M32R mixer is if it is worth the price tag it carries. If we want to be completely honest with ourselves, we will admit the fact that the Midas M32R mixer is not the most expensive mixing console on the market. This is one clear fact we all must admit, but if spending two thousand dollars on a mixer is worth it on not totally depends on what features you want from it, and if it can get your job done for you.
What you are getting from the Midas M32R mixer like we mentioned earlier includes sixteen professional grade microphone preamps, forty input channels, and analog and digital ports. The only drawback that comes with working with the Midas M32R mixer is the fact that its layout and settings are not so easy to understand. On the other hand, this shouldn't discourage you from going for it if you want it.
This is because it comes with a user manual that users can read and understand how to work with this mixer better. Novice will find its routing and layout very confusing, and this pro-mixer is ideal for use for people who are experienced with working with high end digital mixers. To some, its price tag is affordable, and its price tag isn't something you should pay attention to when you want the quality of your sounds to be improved.