The common way people get to listen to their favorite songs is through Bluetooth speakers, and Bluetooth technology has helped in expanding connectivity with several compatible devices.
This device might be a laptop, tablet, or iPhone, but it will be interesting to note that all technology firms have their downside.
No device or technology is one hundred percent efficient, and in the case of Bluetooth devices, it might be difficult for a device to pair successfully with another.
Every Bluetooth speaker comes with its manual, even though it could be hard to grasp sometimes, so you have this detailed review to show you how to reset the Bluetooth speaker.
How To Reset Bluetooth Speaker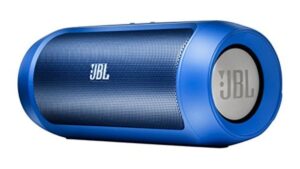 The impressive aspect of Bluetooth speakers is how they make connections safe and secure, but based on their nature of use and design flaw; they are not always 100% efficient. Difficulty in pairing with another device might pose a problem, but there might be multiple reasons for that.
However, there is a general way to reset Bluetooth speakers if you notice any pairing or connectivity problems. Let us walk you through the steps involved.
Trendy Post – Best Tube Amps For Home Stereo
General Bluetooth Speaker Reset
Ensure Bluetooth speaker is turned on
Disconnect any previous or already connected device from the Bluetooth speaker. If you are using an iOS device, click on the Bluetooth speaker name and disconnect all connected and paired devices. On the other hand, if it is an Android device, tap the Bluetooth name and un-pair all paired and connected devices from the speaker.
Press and hold down the power and Bluetooth button at the same time for few seconds
Automatically, the speaker will return to its factory setting, enabling you to pair it with other devices.
Reset JBL Bluetooth Speaker
Check the blue light on the JBL speaker to ensure that it is on.
The play and volume up button should be held at the same time for few seconds till the speaker eventually goes off.
Doing step two will automatically reset the speaker to its factor setting.
Turn on the speaker and connect with any device of your choice.
Reset Wonderboom Bluetooth Speaker
Ensure that the speaker is on
This speaker's power button is located at the top, so hold down the volume button and power button at the same time for about fifteen seconds.
You will get an indication suggesting that the speaker has been turned off.
Press the power button to switch on the speaker, and once you see its light blink, go ahead and connect with any device of your choice.
Reset ONYX Studio Bluetooth Speaker
You should note the steps listed below;
Turn on the speaker first before holding the power and volume button at the same time for ten seconds.
You will get a sound and a shut-off after ten seconds.
Turn on the speaker, and you will get an LED light to see if the speaker is in its pairing mode.
Go ahead and connect the Bluetooth to any speaker once the light blinks.
Interesting Read – Best Studio Monitor For EDM
Reset Beats Bluetooth Speaker
The following steps mentioned below should be followed when resetting a Beats Bluetooth speaker;
You will find the B button at the top of this speaker.
Hold down the power button and the B button at the same time for about ten seconds.
This will cause the speaker to reset automatically, and the LED will blink in red, green, and black color lights.
Once you spot the light, go on and connect this Bluetooth speaker to any other device.
Sony Bluetooth Speaker
This Bluetooth speaker from Sony has almost the same steps as other Bluetooth speakers we have mentioned. Its reset steps are listed below;
Press the power button to turn on the Sony Bluetooth speaker
You will find a control unit behind this speaker, and inside this control unit lies a reset button.
Press the reset button to shut off this Bluetooth speaker, and everything goes back to default settings.
Immediately this Bluetooth speaker restarts; go ahead and connect with devices around you.
Reset Boss Blue Bluetooth Speaker
Do these simple steps to reset the BOSS Bluetooth speaker;
Like every other speaker, you need to make sure this speaker is turned on before anything else.
Hold down its power button for about ten seconds.
You will notice all of its LED lights will start to blink, indicating that the speaker has entered the default setting.
Put on the speaker and connect with another device.
Reset MPOW Bluetooth Speaker
Once again, ensure you have turned on this device.
It would be best if you held down its volume button and power button at the same time for about five seconds.
Proceed to turn on the device
This speaker's LED light will turn red and green, indicating that this speaker has entered its Bluetooth mode, so you can proceed with connecting with another device.
Reset Ultimate Ears Speaker
Resetting the Ultimate Ear Speaker is the same with all other processes, and it includes;
Hold down three buttons at the same time after turning on this speaker.
The buttons are volume up, power, and volume down.
Doing step one will reset the speaker, and that's all that needs to be done.
Related Post – Best Open-Back Headphones Under $300