When it comes to playing songs in your car, the use of auxiliary ports, cords, and Bluetooth audio are some of the options that are open to you, but they are not the only options available. This post will teach you how to play music from phone to car without aux.
You should be able to play songs inside of your car whether you are driving a new or an old car. The reason is the entire ride would turn out boring if you stick to the cassette or CD inside of your car.
Anyone that owns a car is likely to be a music lover, and it is very possible that you have set up your car sound system to provide you with the best sound and listening pleasure.
It doesn't matter whether you own a car or not, and maybe you ride in your friend's car from time to time. You can be comfortably being the DJ once you are inside of your friend's car, and you also need to learn how to play music from phone to car without the use of aux.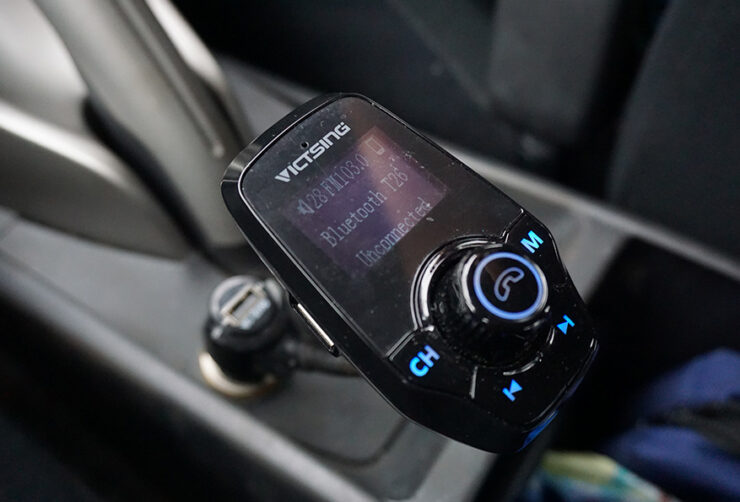 In other cases, you and your friends might be going on a planned road trip where you have decided to share some of the hottest songs on your playlist with them.
Maybe you are looking forward to set the mood for the trip using your playlist, and the best way to do this is to play the songs from your phone. If there are no auxiliary ports, there are other ways you can play music from your phone to your car.
Maybe you have arranged a playlist, charged your phone battery, and grabbed your auxiliary cord, only for you to get inside the car and realize that there is no familiar auxiliary port for you to plug the cord into and connect your phone.
Trust me when i say any of these situations can be very frustrating, and it could also make any trip very boring and less exciting. What do you do if you find yourself in this spot?
Interesting Read – How To Connect An Amplifier To An Old Subwoofer
Interestingly, there are other couple of steps you can take when it comes to playing songs from your phone to a car without making use of an aux port or cable. Without taking more of your time, check out these steps below;
How To Play Music From Phone To Car Without Aux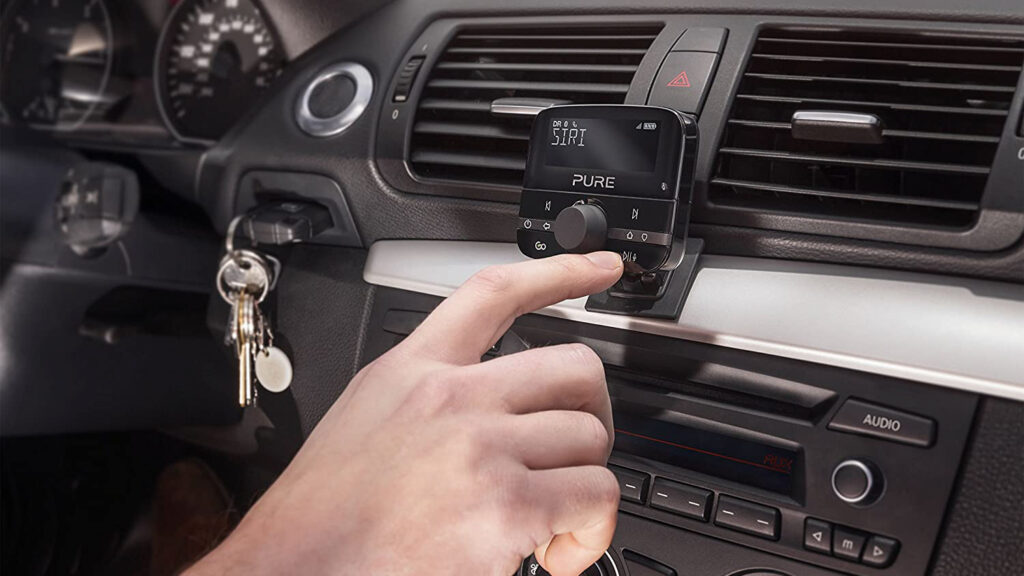 Using A Cassette Tape Adapter
There are some new car systems and several old car systems that have a cassette tape player, and you can easily connect your phone to the cassette tape player using a cassette tape adapter. Take note of the following steps below when doing this;
Plug the 3.5mm cassette tape adapter audio cable into your phone's headphone slot
The adapter should be inserted inside of the audio cassette system's slot
Go through the audio system menu in search of tape mode and press play
The audio volume should be adjusted to your preference
Using A Frequency Modulated Transmitter
Lets say your car system doesn't come with a cassette tape player then you can make use of a frequency modulated transmitter in playing songs from your phone via FM radio signals. Check out the necessary steps to take below;
There is a car cigarette lighter port in your car where you can connect the FM transmitter to, and the purpose for doing this is for the transmitter to have its own power source
The audio system should be powered, and you can go ahead and select the FM mode
Make sure the FM frequency you are selecting is one that isn't being used by any radio station in the area
The same frequency in the in the audio system should be the same with the frequency in the FM transmitter
Go to your phone and turn its bluetooth option on so you can be able to connect and pair your phone with the FM transmitter
Now you can play and enjoy your music
Using The Bluetooth Option
Your car is likely to come with a Bluetooth technology, and this is yet another easy way out when it comes to playing songs from your phone to your car. Here is how to go about connecting your phone to your car's bluetooth technology function;
Find your way to the settings option on your phone and turn on your bluetooth function
Once you have turned it on, go through the visibility option and see if it is set to discoverable
Turn on your car audio system
Search for the bluetooth menu of your car's audio system, and search for the option that allows you to pair with other devices. Your car audio system is going to search for devices to pair with, and it will also show you devices that have already been paired with it before.
Select the your smartphone's bluetooth when you find it, and you will see a PIN on your car audio's system. This is the PIN you will use in pairing the two devices together, and this is going to complete the pairing process.
You would get a successful connection message when you enter the correct PIN, so you can start playing music directly from your smartphone.
Using A USB Connection
This is the last and final option you can take when it comes to connecting your phone to your car to play music, and there are several new cars nowadays that comes with upgraded USB designs. All that you need to get this to work is to make use of a compatible USB cable, and you are set to play music from your phone to the car. Check out the steps below;
The first step you have to take is to search for the USB port inside of your car
One end of the USB cable should go into the audio system USB port, while the other end of the USB cable goes into your phone
You will see a USB notification on your phone when your phone recognizes the connection
You can follow the smartphone steps that allows this connection to work freely
Whatever option you select at this point will allow you play music from your phone.
Trendy Post – Alto Speakers Review
Verdict
There you have all the steps you can try out when you want to play music from your inside of a car that has no auxiliary port. All of these steps have proved to be reliable over the years, but you can decide to pick any of them that would work for you.
Make sure you take note of every step we have mentioned, and you can tell us which of the steps you followed that worked for you in the comment section of this article.